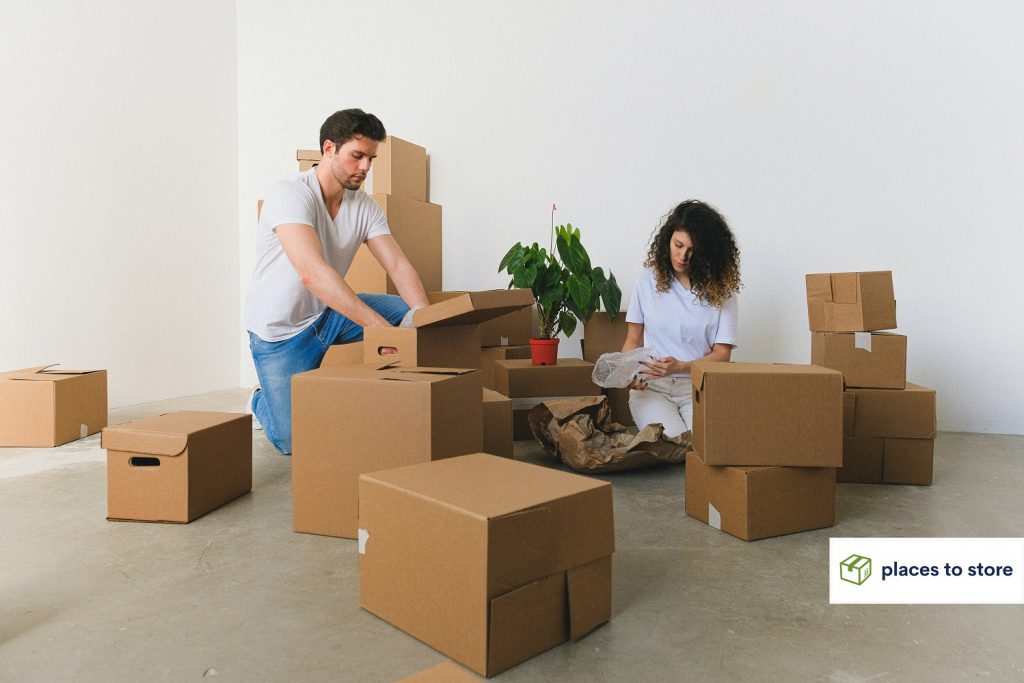 In day to day life you need flexibility, right? We know that plans can change, even at short notice. So we've have made the License Agreement as flexible as possible.
The key points are:
– 1 month notice period either side
– Only monthly payments, due in advance on 1st of the month
– Low deposit of £100


The following is our standard License Agreement:
—————————————————————————————————————————————————————————
I (renter) AGREE TO:
RENT THE PREMISES FOR USE AS A GARAGE / PRIVATE STORE AT A FULL MONTHLY RENTAL OF £<Monthly Rental>, AND TO PAY THIS REGULARLY IN ADVANCE ON THE FIRST DAY OF EACH MONTH BY STANDING ORDER (COMMENCING <Start Date>) WHETHER DEMANDED OR NOT, AND NEITHER SUB-LET NOR PART WITH POSSESSION OF THE GARAGE.

ANY RENTAL REVIEW WILL BE IMPLEMENTED AND NOTIFIED TO THE LICENSEE BY GIVING ONE FULL MONTHS NOTICE IN WRITING.
ANY ALTERATIONS OR CHANGES TO A LICENSEE'S NAME / ADDRESS / TELEPHONE NUMBER MUST BE ADVISED IMMEDIATELY BY EMAIL TO: MAIL@PLACESTOSTORE.COM

ANY RENTALS OUTSTANDING AFTER THE DUE DATE UPON WHICH THEY SHOULD HAVE BEEN PAID, WILL BE SUBJECT TO A SURCHARGE, WHICH IS IN ADDITION TO THE RENTAL, AND WILL BE EQUIVALENT TO ONE WEEKS RENT (WHERE APPLICABLE), FOR EACH WEEK OR PART THEREOF WITH RESPECT TO ANY LATE PAYMENT HOWSOEVER CAUSED.
MAKE UPFRONT PAYMENT OF £100 DEPOSIT WHICH IS ONLY REFUNDABLE AT THE EXPIRATION OF THE LICENCE AGREEMENT (AS PER CLAUSE 14 BELOW) SUBJECT TO ALL OTHER CLAUSES HAVING BEEN MET AND UPON INSPECTION, THE GARAGE HAVING BEEN LEFT CLEAR AND CLEAN READY FOR RE-LETTING AND HAVING ONLY BEING SUBJECTED TO NORMAL USAGE AND WEAR & TEAR.
USE THE GARAGE AND FORECOURT AND ACCESS THERETO SOLEY & WHOLLY AT MY OWN RISK, AND ONLY AUTHORISE OR PERMIT OTHERS TO USE THE SAME LIKEWISE. (THE LICENSEE MUST ARRANGE ANY NECESSARY INSURANCE TO COVER CONTENTS OF THIS GARAGE)
NEITHER PARK NOR PERMIT PARKING SO AS TO CAUSE OBSTRUCTION TO NEIGHBOURING PLOTS OR GARAGES, NOR TO PARK NOR PERMIT PARKING OF ANY UNATTENDED VEHICLE OUTSIDE OF THE GARAGE & FORECOURT BOUNDARY.
NOT KEEPING ANYTHING INFLAMMABLE IN THE GARAGE OTHER THAN THE PETROL IN THE TANK OF THE VEHICLE, NOR TO DISPOSE OF ANY WASTE OR REFUSE ON THE SITE, BUT TO REMOVE SAME TO A SUITABLE PLACE FOR DISPOSAL.
NOT OPERATING A MOTORISED GENERATOR OR CARRY OUT ACTIVITIES CAUSING UNDUE NOISE WHICH MAY CAUSE OR BECOME A NUISANCE TO THE ADJOINING RESIDENTS.
NOT RUNNING A BUSINESS OF ANY TYPE FROM THESE PREMISES.
KEEP THE DOOR(S) CLOSED EXCEPT DURING VEHICLE / GOODS ENTRY AND EXIT. DOORS MUST BE KEPT LOCKED WHEN NOT IN USE.
NEITHER ALTER THE STRUCTURE NOR AFFIX ANYTHING TO THE DOOR, WALLS, CEILING OR FLOOR WHICH MAY CAUSE DAMAGE EITHER INTERNALLY OR EXTERNALLY. NOT TO DRILL OR MAKE ADDITIONAL FIXINGS INTO THE SECTIONAL CONCRETE WALLS (EXISTING SHELVING IS PROVIDED FOR LICENSEE'S USE).
LOST KEY REPLACEMENT CHARGE OF £20 PER SET.
MAKE GOOD ANY DAMAGE CAUSED OR DISCHARGE THE COST THEREOF AND KEEP THE DOOR LOCK AND "UP AND OVER" DOOR GEAR HINGES OILED AND SERVICEABLE. TO REPORT ANY OBVIOUS DEFECTS BEFORE THEY DETERIORATE.
TO PERMIT ANY AUTHORISED PERSON(S) TO ENTER THE GARAGE UPON REQUEST TO INSPECT AND CARRY OUT WORK THERETO.
TERMS FOR EXPIRATION OF LICENSE AGREEMENT: ONE FULL MONTHS WRITTEN NOTICE ON EITHER SIDE GIVEN AS BEING SUFFICIENT NOTICE TO TERMINATE THE LICENCE AGREEMENT. NOTICE TO BE SENT BY EMAIL TO: MAIL@PLACESTOSTORE.COM UPON THE EXPIRATION OF SUCH NOTICE, I WILL CONFIRM BY EMAIL THAT THE PREMISES HAVE BEEN LEFT CLEAN AND EMPTY AND RETURN ANY KEYS THAT MAY APPLY TO THE GARAGE. IN THE EVENT OF THE RENT REMAINING UNPAID BY THE END OF ANY PERIOD OR THERE BEING ANY BREACH OF THE AFOREGOING, IT SHALL BE LAWFUL AT ANY TIME FOR THE GARAGE TO BE ENTERED AND REPOSSESSED, WHEREUPON THE LICENCE SHALL BE DETERMINED BUT WITHOUT PREJUDICE TO ANY CLAIM IN RESPECT OF ANY BREACH OF CLEARANCE / CLEANING AND MAKING GOOD SHALL BE RECOVERABLE FROM ME AND AGREE THAT MY WRITTEN NOTICE OF TERMINATION AND CONFIRMATION OF VACATION OF THE PREMISES BE FORWARDED BY RECORDED DELIVERY MAIL TO THE LICENSEE'S ADDRESS ON RECORD.

ALL REQUESTS TO EXTEND THE LENGTH OF THE LICENCE AFTER NOTICE HAS BEEN GIVEN TO TERMINATE SAME MUST BE APPLIED FOR BY EMAIL TO MAIL@PLACESTOSTORE.COM PRIOR TO THE EXPIRATION OF THE NOTICE PERIOD CURRENTLY IN FORCE.

DOOR LOCKS: IT IS A CONDITION OF THE LICENCE THAT THE SUPPLIED LOCKS OF ANY STYLE ARE NOT CHANGED. IF YOU WISH TO ADD ADDITIONAL PADLOCKS PLEASE APPLY FOR PERMISSION IN WRITING. YALE / MORTICE TYPE LOCKS CANNOT BE CHANGED UNDER ANY CIRCUMSTANCES. IF DAMAGE OCCURS, HOWSOEVER CAUSED, TO LOCKS OR LOCKING GEAR, THE COST OF REPLACEMENT, LABOUR AND MATERIALS IS FOR THE LICENSEE'S ACCOUNT.
I ACCEPT THE LICENCE TO OCCUPY THESE PREMISES HAVING READ AND UNDERSTOOD THE TERMS AND CONDITIONS, WHICH I UNDERTAKE TO OBSERVE AND PERFORM, AND I ACKNOWLEDGE HAVING RECEIVED A COPY THEREOF.


If you have any questions on this License Agreement, please don't hesitate to contact us!