Places To Store was formed in 2016 to address an increasing demand for cost-effective goods & vehicle storage. Above all, our aim since day 1 has been to offer flexible terms and responsive service at very competitive prices!

Importantly, we're not like other Garage rental businesses. Due to the strong demand for storage (and knowing your plans can quickly change) you will not be fixed to a 3, 6 or 12 month contract. In addition, there will be no so-called 'arrangement fees' to pay. Our drive to put the customer first is reflected in the fact that 70% of our garage tenants have been with us for over 2 years!


LOW COST STORAGE is our focus
We continue to rent out quality garages at much lower rates than self-storage warehouses:
Average single garage rental price per sqft / per month = £0.78 *
Vs.
Average self-storage rental price per sqft / per month = £1.77 **



*Data based on average rental figures on garages located in GU14 6PF between 1.2020 & 12.2020
**Data collected 1.2020 based on 128sqft footprint. 3 self-store facilities sampled within 10miles of GU14 postcode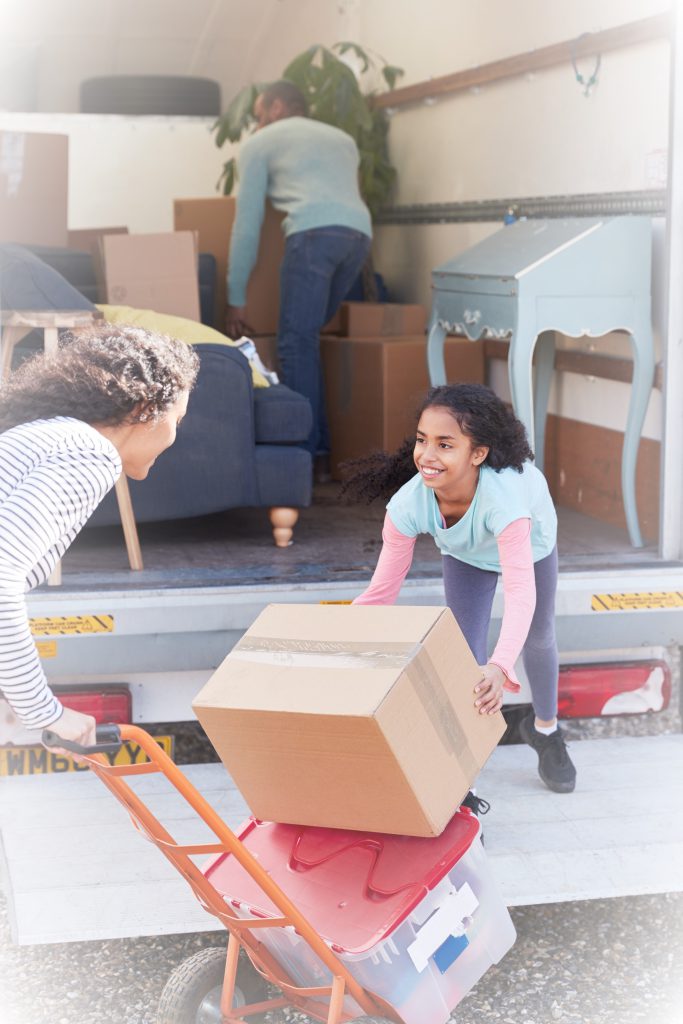 Later in 2020, we noticed many garages were laying dormant where owners might not have been keen to go to the trouble of renting these out. Consequently we expanded our operation to offer these garage owners/landlords a comprehensive 'no-hassle' Rental Management service in which a subletting agreement is made together with an upfront lump payment. Therefore, we're able to fully manage the garage rental, offering to carefully selected tenants
In short, we can help if either you're a garage owner, or a customer looking to rent one locally. In both circumstances, this website will provide you the information on what Places To Store can offer. We are based near Camberley, however we have very wide coverage across the neighboring counties. We cover Berkshire, Buckinghamshire, Hampshire, Oxfordshire, Surrey and Greater London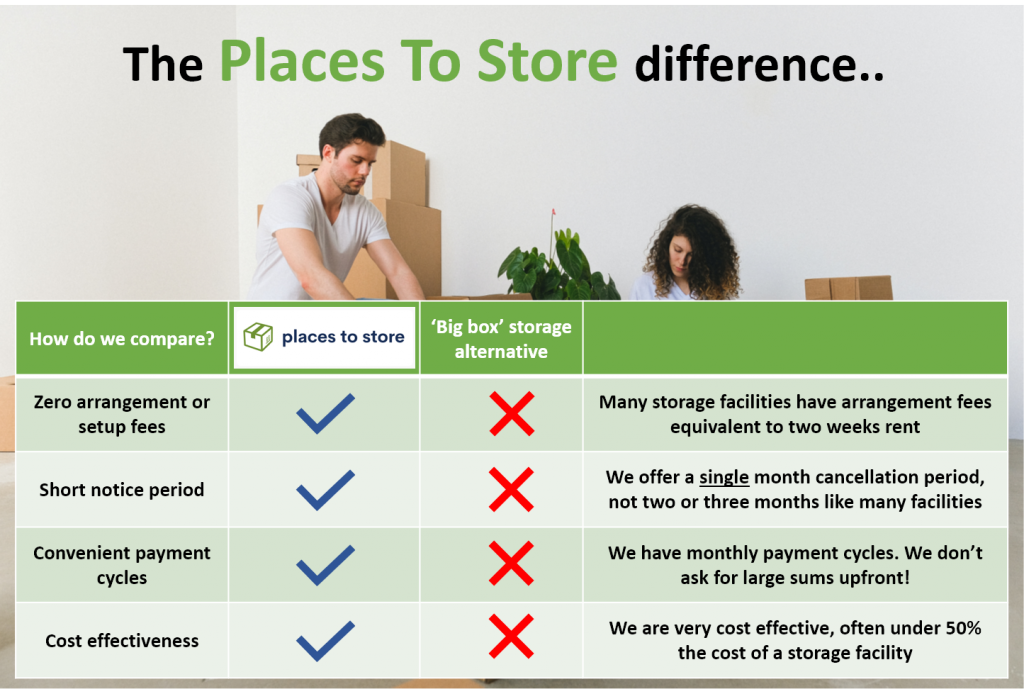 Read what our customers are saying…


Bryan Needham, Farnborough
Date: August 2020

I moved house during lockdown and needed to put the contents of a 2-bed flat in storage. I spoke to Stuart who arranged storage and handed over the keys at very short notice. The short notice period helped as I did not know how long my move would take. I strongly recommend

David Stephenson, Fleet
Date: November 2020

I Rented a garage from Places To Store. The prices are so much cheaper than what I paid at Big Yellow Storage. 5 stars!

Daniel Williams, Warfield
Date: February 2021

I have recently started an events hire business, and was looking for a safe and convenient place to store. Due to the lack of availability I was placed on the waitlist then much sooner than expected I was offered a garage. Fantastic service
Need to find out more? We'd love to hear from you..
T: 07990 593204
E: mail@placestostore.com